We had a great time last weekend at the Modern Vintage Chicago Show. LUCIUS Jewelry was in the Indie Designer room, and we met so many fabulous fashionistas there!
Our inventory layed out the night before the show: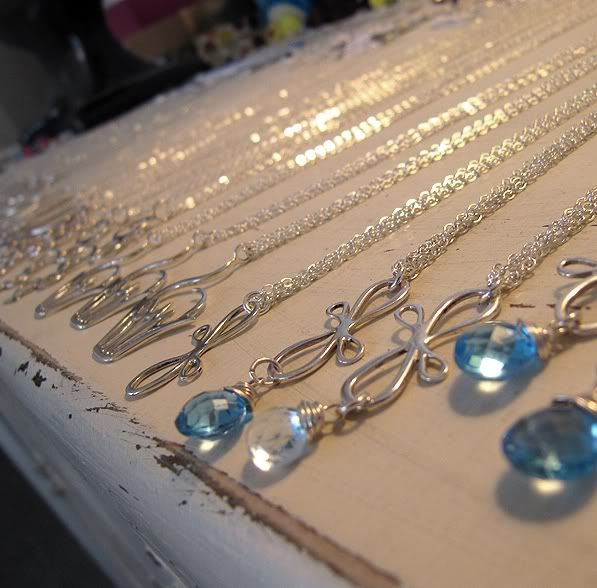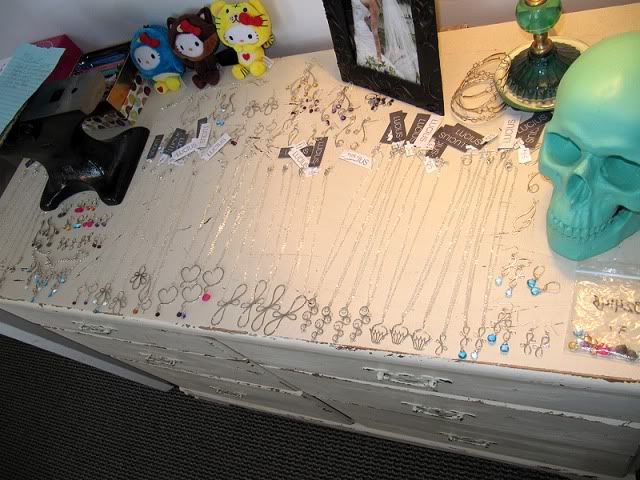 Some booth shots, everything looked great!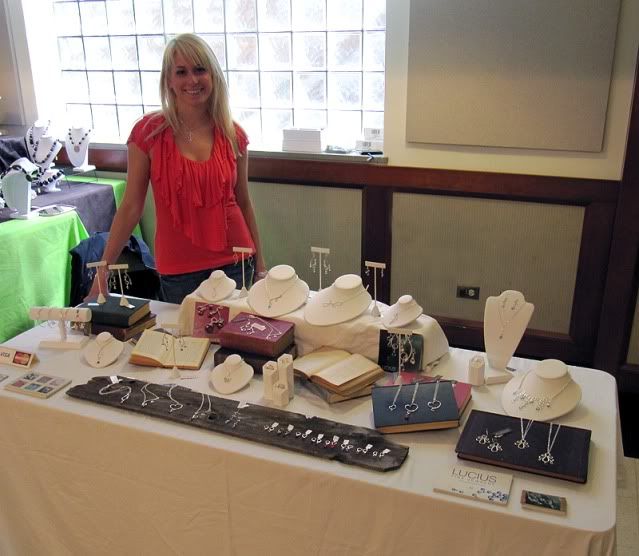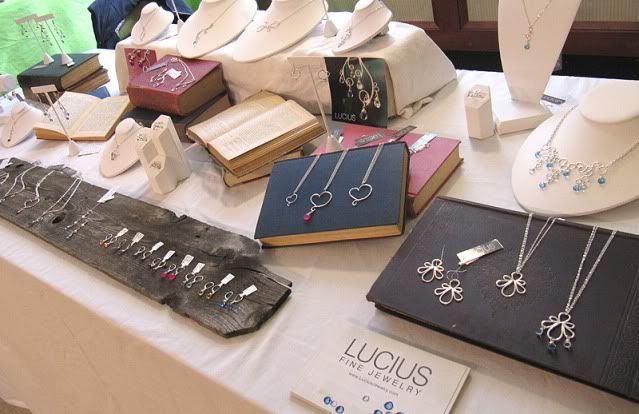 We met so many awesome designers. Here are a few of my favs:
Swaby Handbags.
http://shernettswaby.com/


Heron Adornment Jewelry.
http://www.etsy.com/shop/heronadornment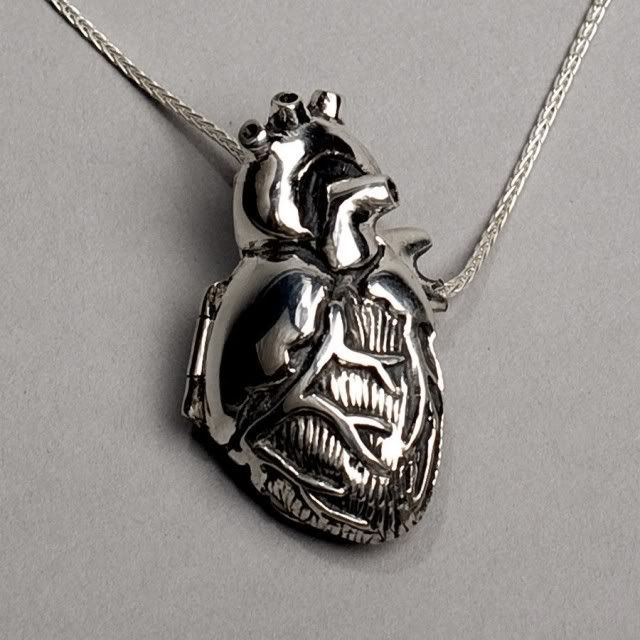 Rach B Jewelry.
http://www.shoprachb.com/home.php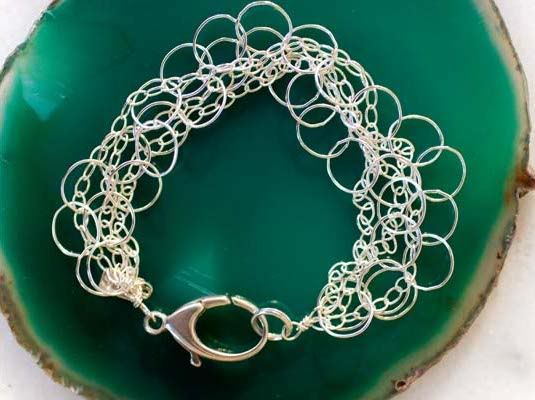 LUCIUS Jewelry will be doing the May and June Indie Designer shows as well, stop by our booth and say hello!
http://www.indiedesignermarket.com/
PQMGCXWGNCAB