I've been on a bit of a southwestern/ wild west kick lately. I think it began when I finished reading "The Dark Tower" series by Stephen King a few months back. Images of windy, desolate terrains littered with longhorn skulls kept entering my mind.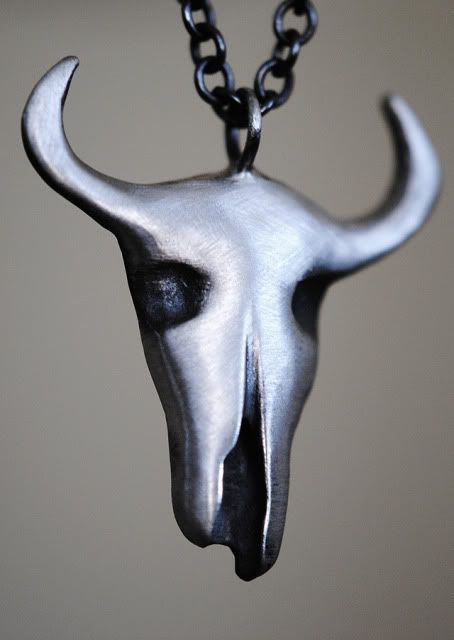 So I began to sketch these skulls and make an attempt to create them in wax. Normally it's not too difficult for me...I will often carve or form what I am looking for in just one try. Oh yea, I'm just
that
good ;). Well, not this time! This lil guy took me three failed attempts to get it right. Starting over on a design is not fun, but doing it three times is just crazy. Normally I might have just decided it wasn't going to work and move on to something else. But I had to get it right, and I'm pretty pleased to say I finally got it looking exactly as I'd planned.
Carving out of wax: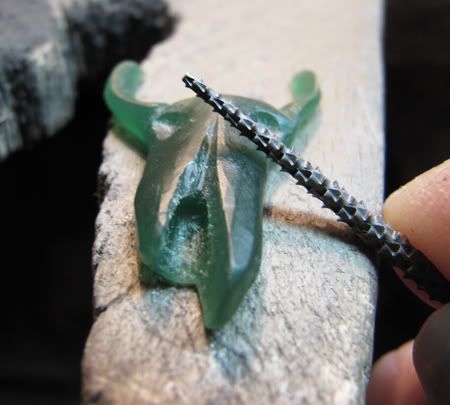 Cleaning and finishing the casting: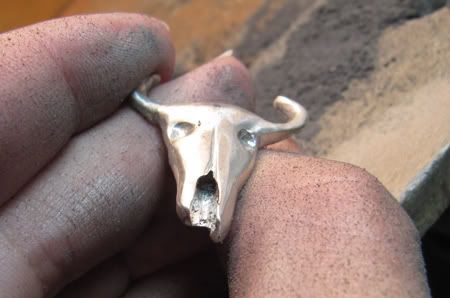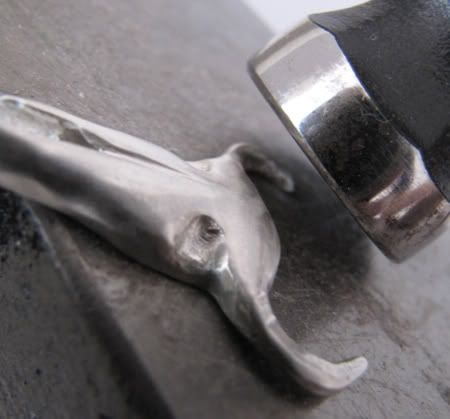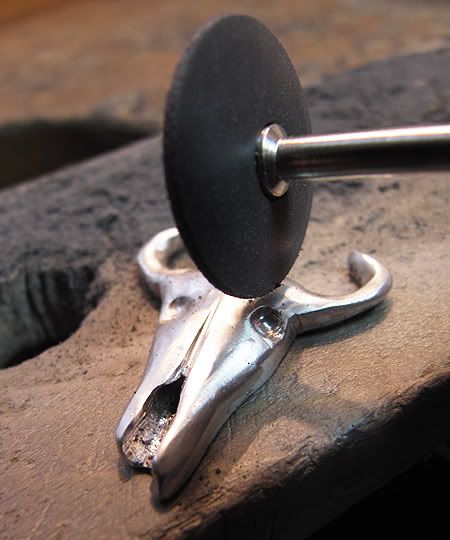 The finished product: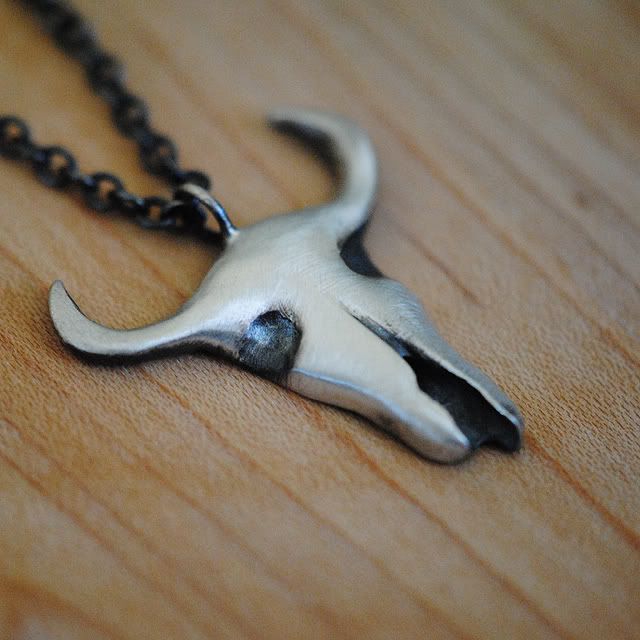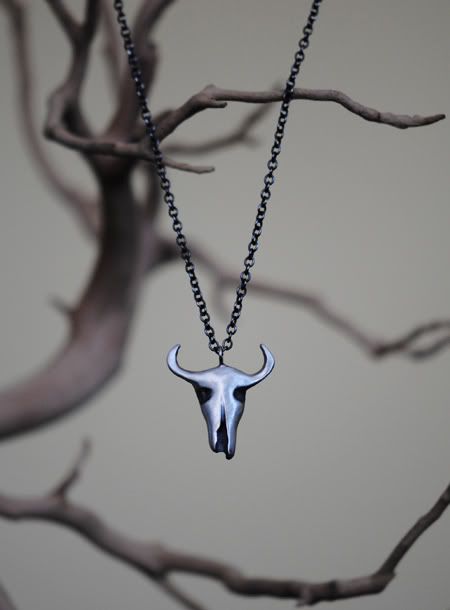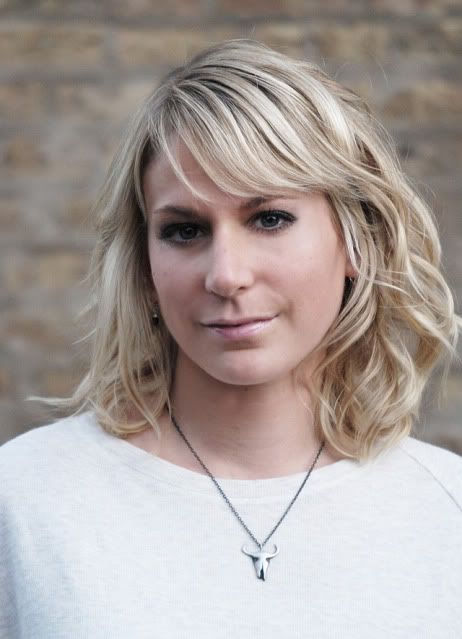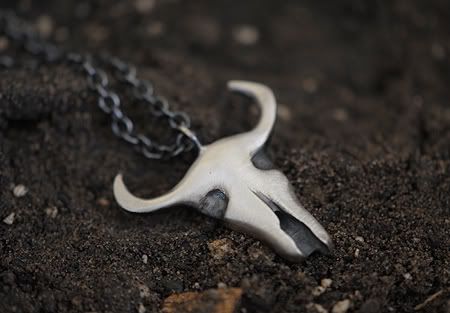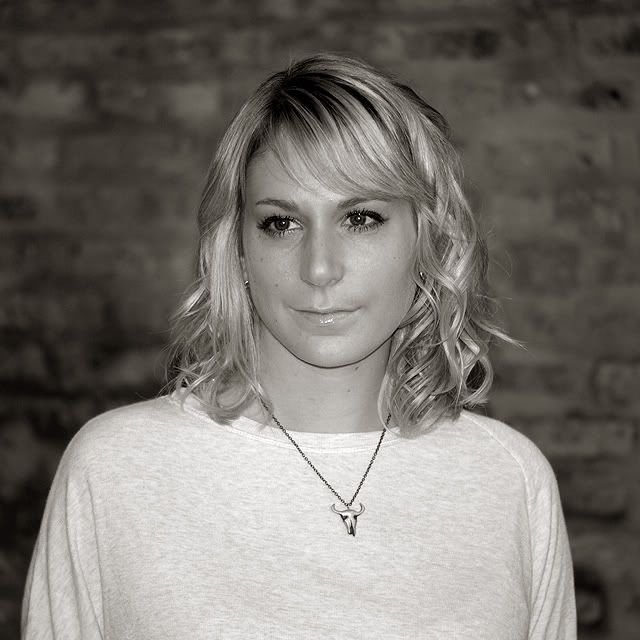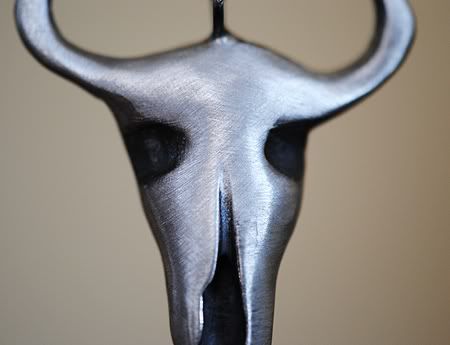 So upon channeling my inner cowgirl, I came across these awesome images by
Gil Elvgren
: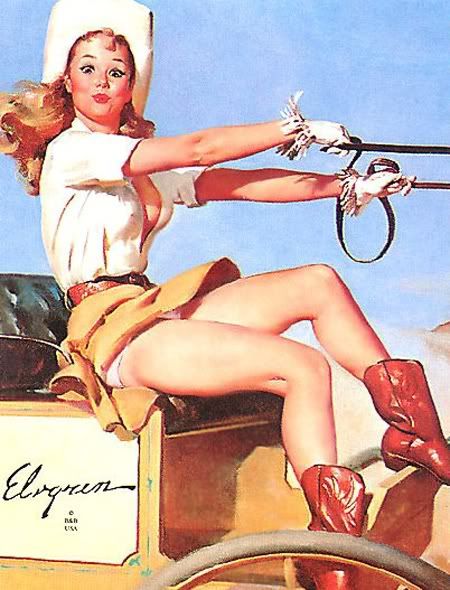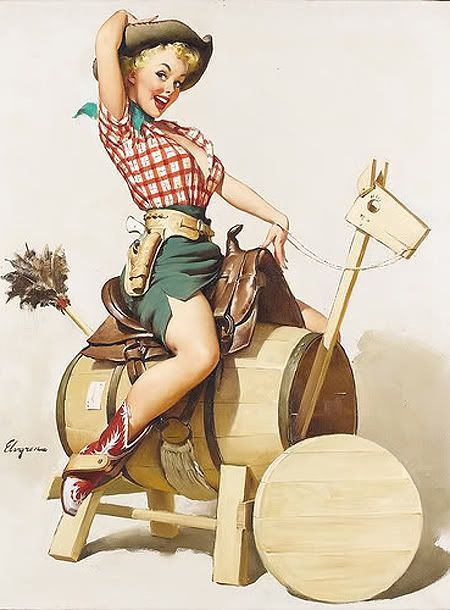 And I'm in love with this chic southwestern inspired clothing by
Haute Hippie
: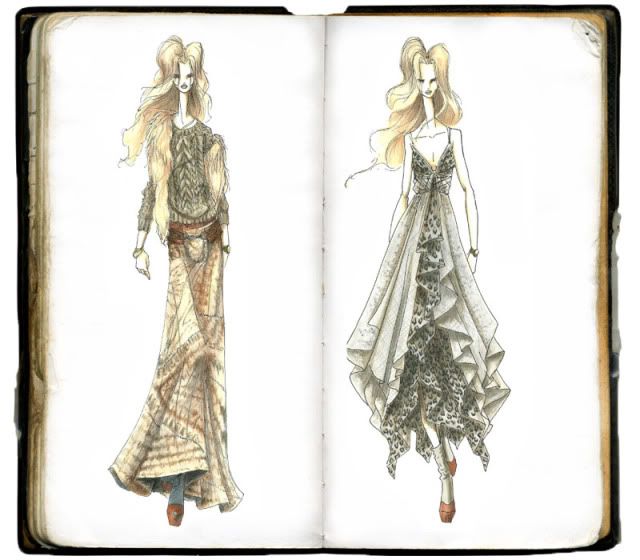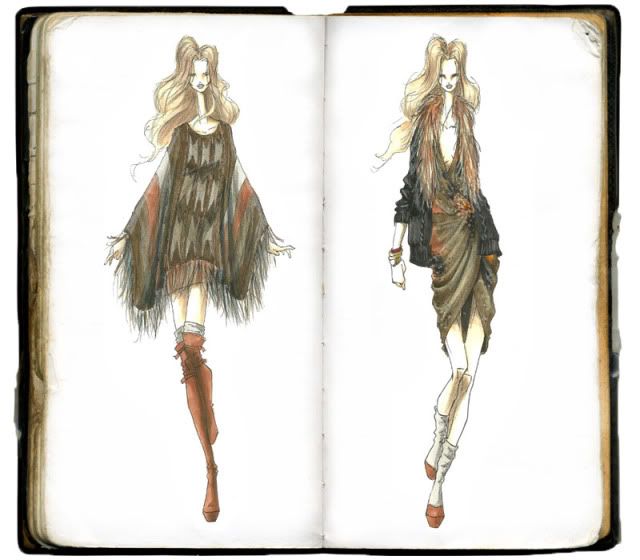 Next three Haute Hippie images from
Shopbop.com
: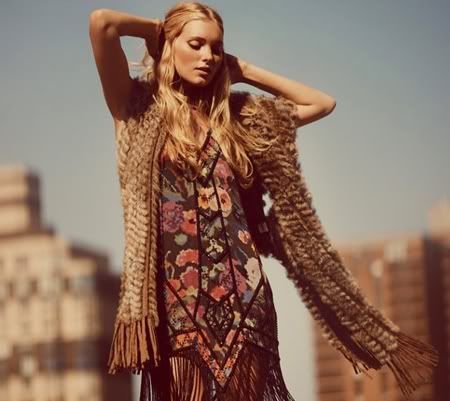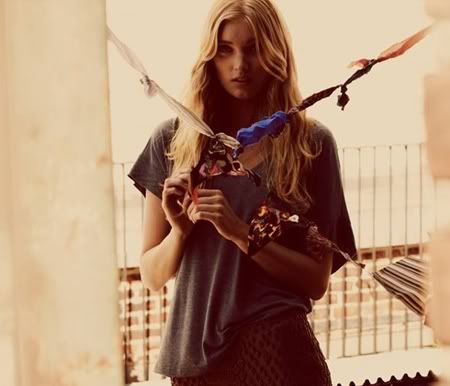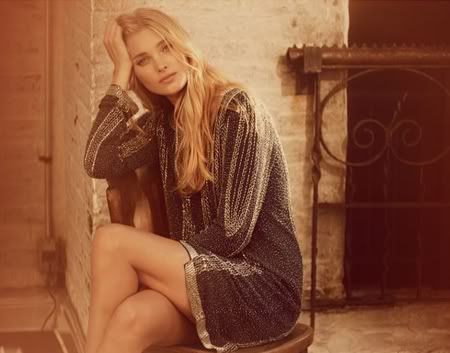 Wouldn't those ensembles look great with the Longhorn Skull Necklace?!