We had an amazing time at the
One of a Kind Show
last month. I thought I would share some photos of our booth from this wonderful event! This was the first year I had a 'real' 10x10 booth, so I went all out to make it feel like a cute little boutique.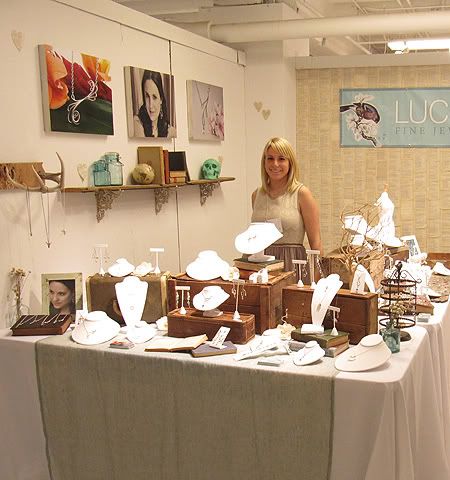 I love this antler jewelry display, purchased on Etsy from
Evolving Habitat
. It's a naturally shed deer antler, mounted beautifully to a piece of aged wood.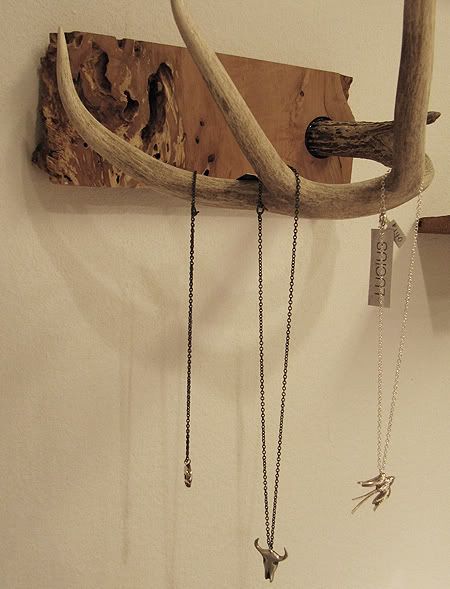 Some more photos of the display. I love to incorporate vintage suitcases, books, and mirrors with my jewelry: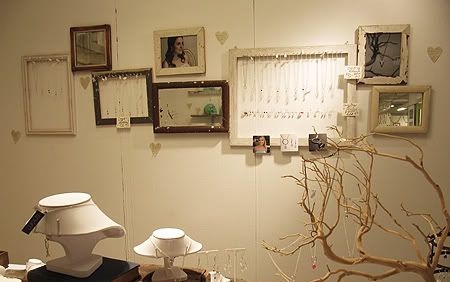 This is the part that really took forever! I covered the back wall with pages from a vintage book (Shakespeare, to be exact). The effect was quite charming, I think I may try to do this somewhere in our place: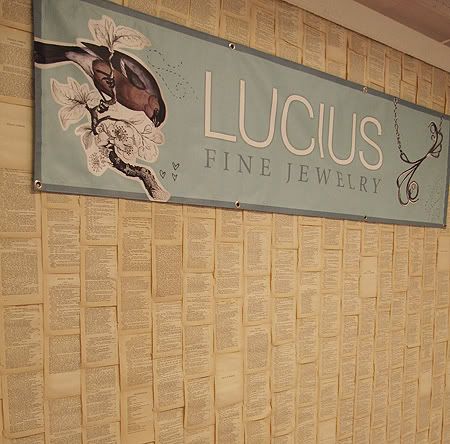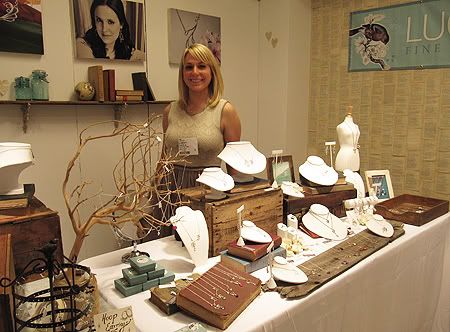 Kevin imitating my awesome mint skull decor. I think we were starting to lose it a bit after four long days at the show: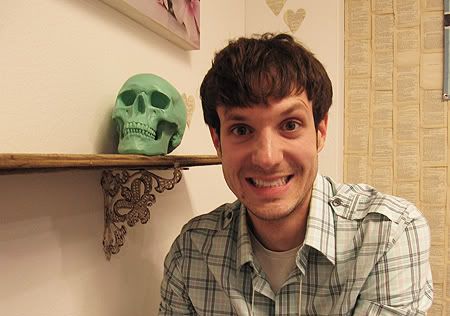 Can't wait to come back next year!