I've finally gotten around to making my little birdie necklace, and I must say that I am so happy with how it turned out! As you may remember, I made some sketches some time ago and posted them
here
. I decided to go with the graceful flying bird for now, and I'd like to show you just how I handmade it.
The Sparrow Necklace:
As you can see below, I started with wax and began sculpting and carving according to my drawing: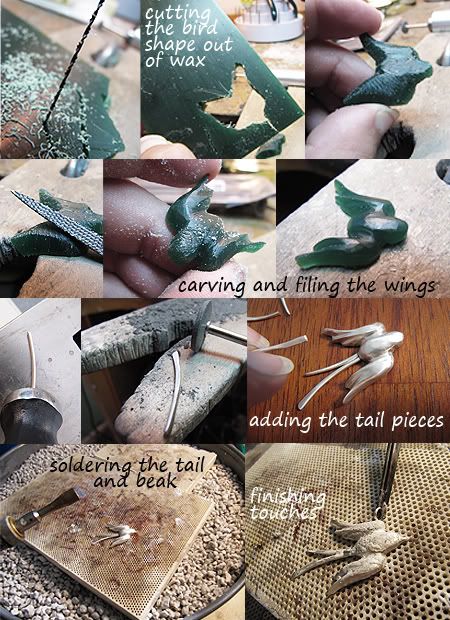 Once I had carved the piece out of wax, I waited until it was cast in sterling to add the small elements of the design. Since wax is sometimes rather tricky to deal with when working with fine details, I decided to wait and make the tail and beak out of silver and solder it to my bird shape. Here are some more shots of the finished product: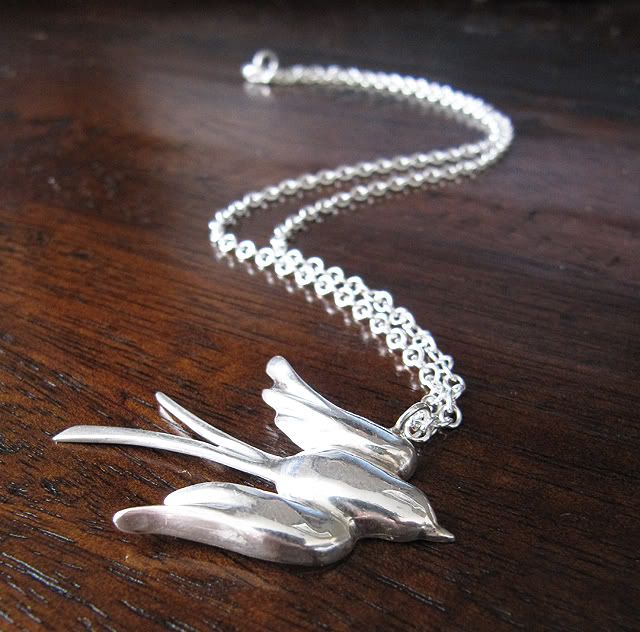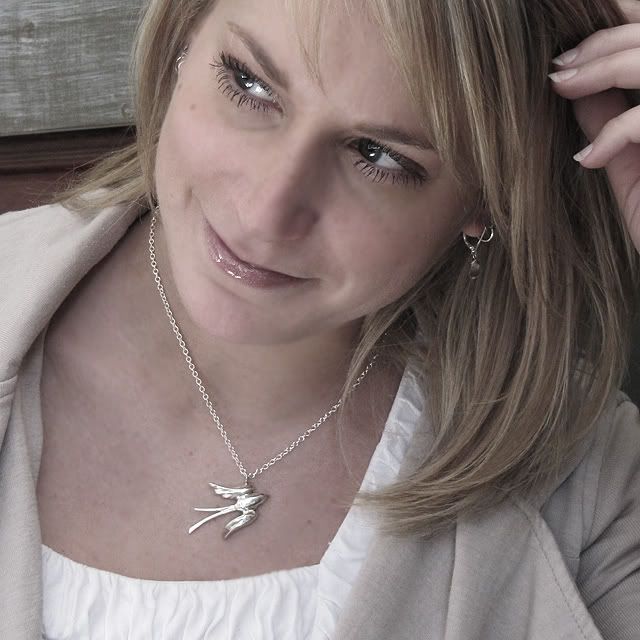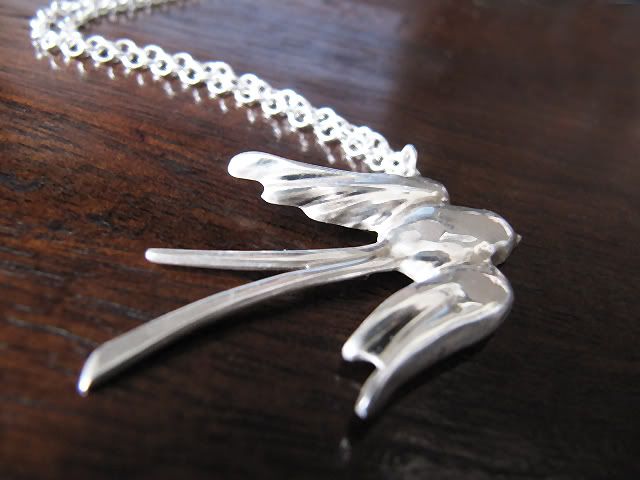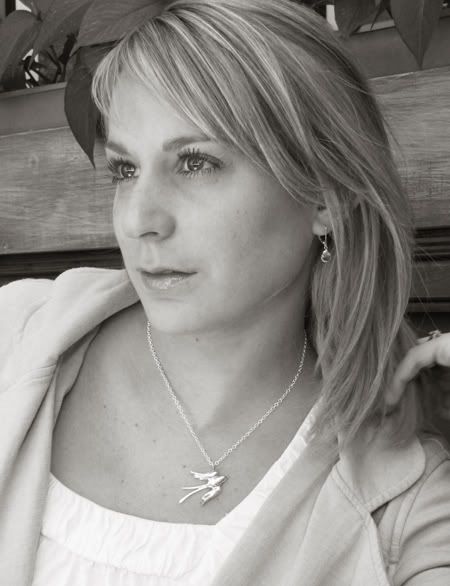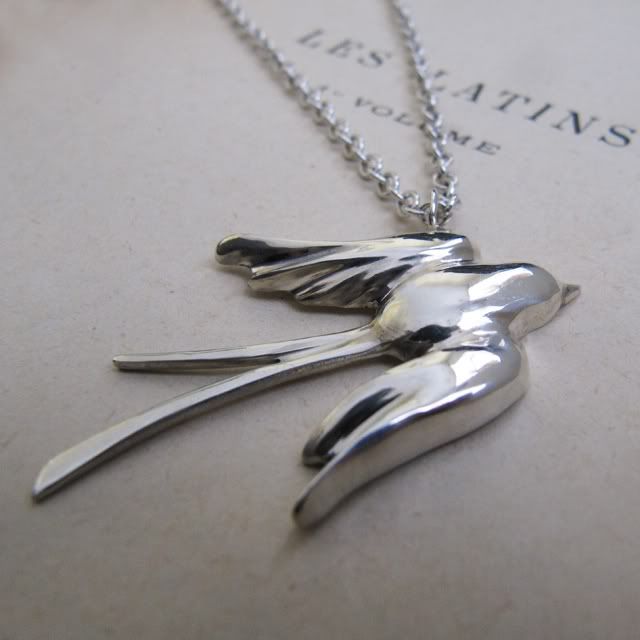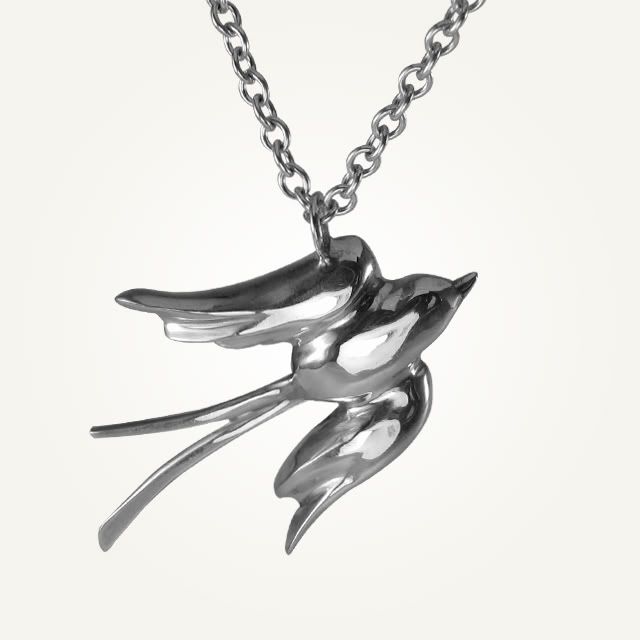 The Sparrow Necklace is coming soon from LUCIUS Jewelry, and should be on the website in the next couple of days! In the meantime, I will leave you with some stunning photos that are sure to make you smile: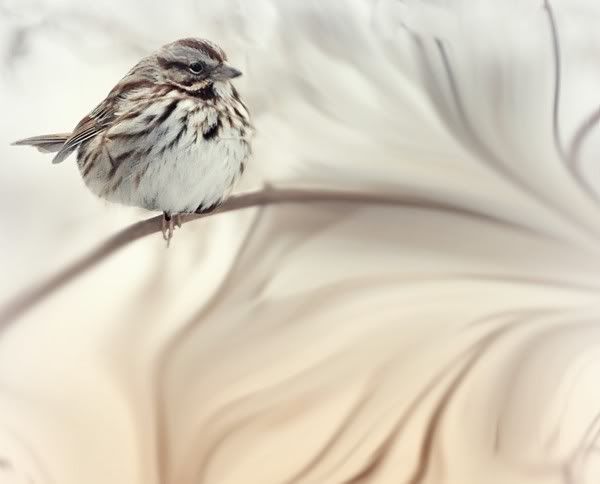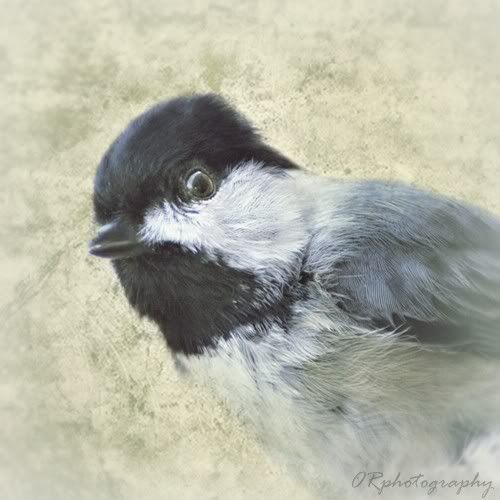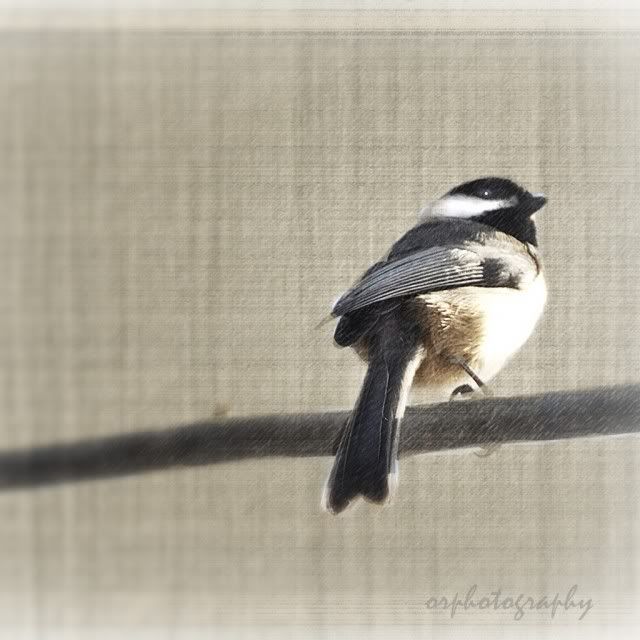 Bird photography by Olivia Ruth of
ORphotography
.