Lately I've been working on taking better photos of my work. I must admit, however, that photographing my jewelry is one of my least favorite things to do. It's very tedious, and not nearly as fun as making jewelry! I am aware of the importance of a good photo though, especially when it comes to selling work online. I've been told time and time again that my work looks even better in person than it does in my photos. I decided it was time to step it up a notch, so people can get a feel for what my jewelry is really like. Here are a few new shots of my work:
Victorian Ribbon Necklace
Magnolia Blossom Necklace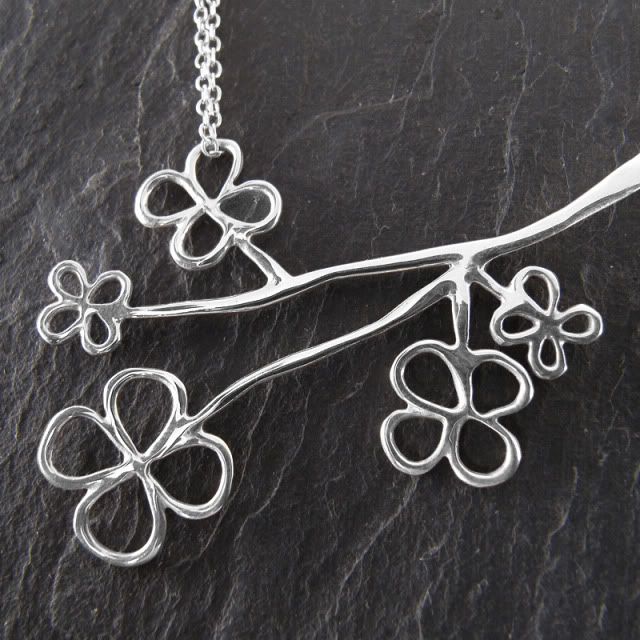 Greek Isle Earrings
Jewelry is one of the most difficult things to photograph, what with all the strange reflections and shadows it creates. I finally decided to try a light box - and wow, does it make a difference. I'd searched for light boxes in the past, and thought they looked like a waste of money. Luckily, my husband decided to take it on himself to create one for me and it works great! The tissue paper diffuses the light on the sides and the round light clipped to the wall makes the piece sparkle. Here is a pic of my setup: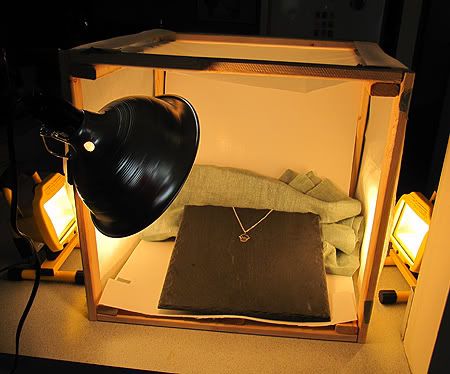 Yes, I could probably use better light than these flood lights, but when I have my camera on the Tungsten setting it looks just fine! With some little color adjustments in Photoshop, I am able to get it looking close to the real thing.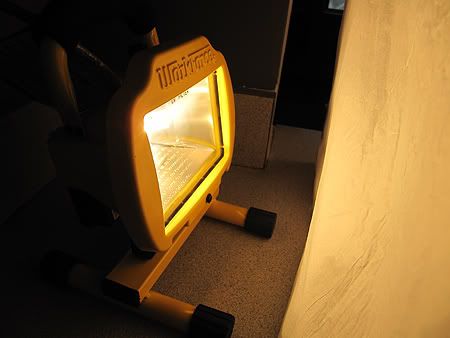 Here is the
Sweet Cupcake Necklace
I was photographing in the above shots: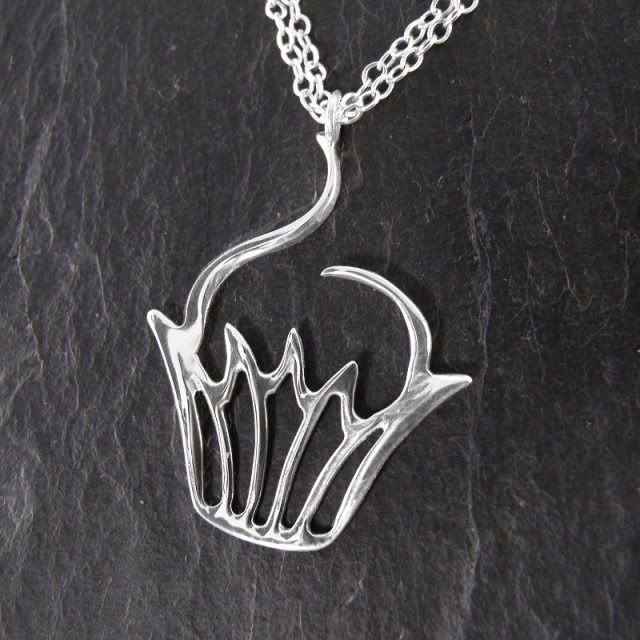 I am in in the process of adding these new images to the website. I know I still have a ways to go with photographing my work, and I hope to keep getting better in the process. I think I've come a long way though, as you can see in these before and after photos below!
Biergarten Necklace
Angel Falls Necklace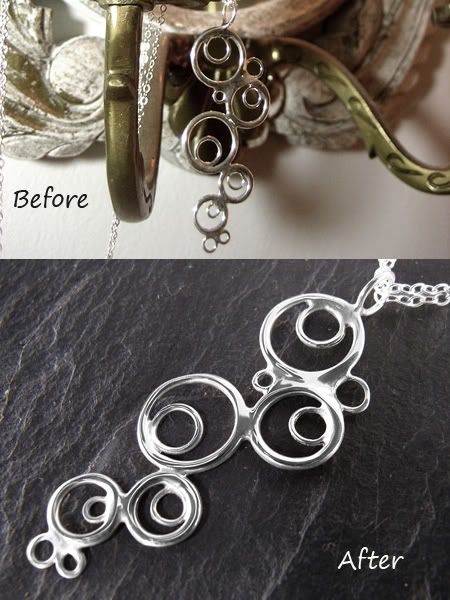 Phoenix Wing Earrings